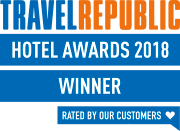 The Playa Bella Apartments complex
Situated within the complex you will find everything that you could possibly need during your stay at Playa Bella. Reception is open twenty-four hours a day and our local, English speaking staff will always be on hand to help out in any way possible. We exchange money, rent cars, hire safety deposit boxes (each apartment has its own box within the room), and can provide useful information of the local area.
We have free WIFI available throughout the complex. There is also a Kids Club on site with sessions throughout the day and evening.
On departure days there is also a luggage room available to all clients, as well as shower and changing room facilities allowing guests to take full advantage of the swimming pool and beach facilities right up until their departure time.
Late check-out rooms are also available throughout the season at an additional charge, but are subject to availability.
Within the complex you will find a variety of supermarkets, shops and boutiques, ensuring you never have to stray too far away for anything that you may need.
Apartment facilities
All studios and apartments have air-conditioning 1st June-30th Sept, kitchens with kettle, toaster, 2 electric rings, oven and fridge, maid service with towel change twice a week and linen weekly, flatscreen TV with several English channels, hairdryers and a balcony or terrace. Studio sleeps up to 3 (max 2 adults) with 2 single beds and a pull-out child bed. One bedroom apartments sleep up to 4 people (max. 3 adults). Two bedroom apartments sleep up to 6 people and three bedroom apartments sleep up to 8.
Location
The Playa Bella complex, situated right on the beautiful Punta Xinxo beach, is one of the best known resorts on the island, and is ideal for families. Playa Bella has a great location in the heart of the bay, directly on the beach, with spectacular views across the water, and is only 3.6km from San Antonio and all that the lively resort has to offer.
Facilities at Playa Bella include a large swimming pool with separate children's pool, and a fantastic splash park to ensure the children are kept entertained during the day. There is also a large terrace with plenty of sun loungers, two poolside restaurants serving quality food and drinks, whilst in-house entertainer, Chip, is sure to keep both you and the young ones busy at night! We also have our own kid's club in high season (25/05-15/09).
There are a wide range of activities available on the beach including parasailing, jet-skiing, as well as pedaloes. We also have a scuba-diving centre visit us once a week offering professional instructors for both the novice and experienced diver alike. If you have the time (or inclination!) to leave the resort then buses, taxis, and water taxis are all close by to whisk you away to explore the rest of our wonderful island! Whatever you fancy to keep you or the kids entertained this summer, we are sure that you will find it here at the complex.
Playa Bella truly offers a bit of something for everyone - whether it is families wanting to keep their children amused around the clock, or younger couples looking to enjoy the relaxing atmosphere the bay offers during the busy summer months.
Transfers
The journey time from the airport (IBZ) takes around 25 mins. Directions from the airport to the apartments are as follows - Take the main access road out of the airport. You will immediately come to a roundabout, take the last turning off (signposted San Jose). Follow this road all the way to the next junction (about 1½ km.) At this junction make a left turn (towards San Jose). Stay on this road passing through San Jose. After about 12km. you will pass San Agustin on your right You then have to take a left turning, (signposted Cala de Bou) at km16. Follow this road all the way down to the sea. At the junction go straight ahead (you will see a sign-post for Playa Bella). The complex can be found at the end of this road.
From 15th May (more or less) there is also a public bus that leaves from outside the main airport terminal (number 9) every half an hour, which will take you directly to the complex.
Accommodation
The complex has 155 apartments comprising of 56 studios, 76 one-bedroom apartments, 17 two-bedroom apartments and 6 three-bedroom apartments. All of the rooms have been refurbished, and are spacious, beautifully decorated with rustic furniture and are air-conditioned throughout (15/06-15/09), all have a flat-screen TV with many English stations including BBC1, ITV1, ITV2, CBBC, CITV & CBeebies. The apartments have been specifically designed with the 'self catering' family in mind - the kitchens contain an electric kettle, toaster, microwave and two electric rings, while the bathrooms all have hairdryers, and their own private balcony or terrace.
Restaurants and Bars
There are two main restaurants located within the complex, Playa Bella and La Bahia. Both are situated next to the beach with superb views across the bay of San Antonio. Both have extensive international menus at very reasonable prices and a separate children´s menu. Those on half-board will use La Bahia. Please note that half-board is a la carte.
Entertainment
A varied nightly entertainment programme with live acts direct from U.K. ensure that, for however long you are here, you will never get bored.
For Families
Splash Park, Children's pool, Children's menu, Mini discos, Highchairs, Baby baths, free WIFI
Disabled Access at Playa Bella
Disabled guests are well catered for at Playa Bella. There are two one-bedroom apartments available on the ground floor both of which have been modified for wheelchair users. In addition there is an inter-connnecting door to a studio to ensure both can easily transform into two-bedroom apartments.
The doors to the bedroom and the bathroom of each apartment have been widened and give easy access to wheelchairs (gap measures 90 cm.). The bathroom is open-plan with a walk in shower -totally accessible for wheelchairs.
There is also a shower stool, high toilet seat and a hand-rail next to the toilet. All parts of the complex (swimming pool, both restaurants, entertainment area) are all accessible to wheelchairs. The apartments are extremely spacious and every detail has been thought of to make your stay as comfortable as possible.
We hope that we have thought of everything but if there is any special assistance that you need, then please do not hesitate to contact us.
Local Information for San Antonio Bay
The history of Ibiza and Formentera has only really become clearer over the last decade. Extensive archaeological digs have discovered a history long before we could have ever imagined. Previous to these recent discoveries, it was thought that Ibiza´s history only went back as far as 650 B.C. when the Carthaginians first came to the island.
However the recent discovery of a grave in Formentera proves that the islands had inhabitants as far back as 3000 B.C. Since then many different nations have come to the islands, from the Carthaginians in 650 B.C. to the all conquering Romans. The island was seen as a strong-hold and extremely difficult to conquer due to its small size.
The enemy could be seen from a distance and after the construction of the high walls of Ibiza town, this part of the island was deemed as unconquerable. The people who have left by far their greatest mark on the island are the Arabs. They arrived in 9th century and stayed for the best part of 500 years. Their influence is still felt today in the construction of houses, the traditional costumes and the island´s dialect "Ibicenco". Ibiza remained in relative peace for a long period under Arab rule until the arrival of the Catalans in 1235.
Legend has it that the strongly fortified citadel (previously seen as unconquerable) was only eventually captured through treachery. The ruling Sheik and his brother quarreled over a mistress in the harem and the brother revealed the secret underground passageway leading inside the city. Ibiza has however seen more growth in the last thirty years since the arrival of the latest group to conquer the island – the package holidaymaker.
Originally drawn to the natural beauty of the island, the locals were quick to embrace their new "conqueror" and the rest as they say is history!